After clocking up 42 miles yesterday, team Savoir Faire have set themselves target of 50 miles today. If they manage to achieve that they will be at Flamborough Head, near Bridlington, by 10.00 tomorrow.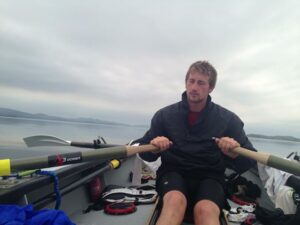 In a phone call to race HQ from off the North Yorkshire coast near Whitby, Josh Tarr said: "Once we reach Bridlington we'll have a big decision to make. Do we head straight to the north Norfolk coast? That's a journey of about 100 miles.Or do we keep hugging the coast?
"The wind is forecast to drop from about 21.00 and then swing round to the north tomorrow. A tail wind would certainly help us to make the crossing direct to Norfolk."
Savoir Faire now have less than 270 miles to the finish. Keep you eyes on the tracker overnight, folks, to see how they get on.