Six hours together on the oars last night, meant Jason McKinlay and Josh Tarr made real progress towards the finish of GBRow 2013 – the world's toughest rowing race.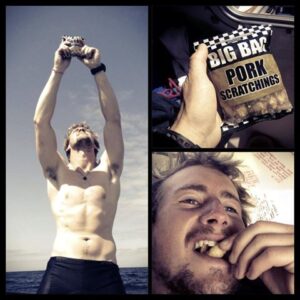 At the start of day 39 at sea, the pair from Salcombe, Devon are now around 90 miles from the finish at Tower Bridge in London. At the moment, we expect them home early afternoon on Friday (July 12).
That means it will have taken them 41 days to row around the British mainland – a new Guinness World Record for this epic feat.
In a call to race HQ this morning from near Southwold on the Suffolk coast, Josh said: "We are please at how we're doing. We're ahead of where we thought we would be.
"We rowed together for six and a half hours last night with the tide and were making six knots at times. I stayed on the oars for two more hours after that to allow Jason to rest.
"But by the time Jason came on for his shift, the tide was too strong. So at 02.30, we anchored for a while. We now have a tail wind blowing about 12 knots and with just Jason on the oars, we are rowing at four knots.
"Our plan is to only have one on the oars when we have the tide with us, changing shifts every two hours. But when the tide is against us, we will double up and keep going,
"The tide is due to turn again this afternoon at about 13.00 – 14.00."