Savoir Faire have been  at sea for 12 hours, after leaving their anchor spot near St Andrews. After battling through the night in some of the worst sea conditions they have experienced in the entire race so far, they managed to cross the First of Forth.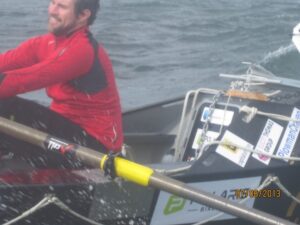 Jason McKinlay and Josh Tarr are now off Dunbar, just 18 miles from the English border and 377miles to the race finish at Tower Bridge in London.
In a message to GBRow 2013 race HQ, Jason wrote: "We left Fife Ness point on the evening of the 2nd at 7:30 in bad weather to try and get ahead. 
"The sea state around the point was some of the worst we've seen as it tried to hold us in…  We pushed on the oars together until 11 realising we'd have to stay on for a much longer period than anticipated.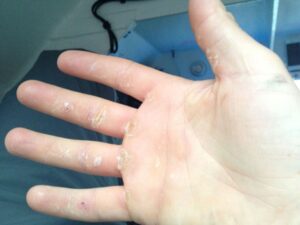 "Josh went for an hour's rest, I continued in the 'soup' and then I had a break at 12…  The seas calmed and we continued together again from Midnight until 02:30 when again we thought it beat to take breaks.  This time 90 minutes. 
"It's now 06:30 and we're across at Dunbar.  We're going to carry on having breaks and one at the oars as we'd done for most the the race.  It's slower but we can continue as long as the weather holds…"