A recent article in the Daily Telegraph featured Arthur Chatto and his fellow rowers in Exe Endurow. The team are no strangers to adventure sports, though Arthur and his team-mates admit they are new to rowing. They are currently training hard and learning the skills it takes to navigate around Britain's challenging coastline.
The team have been training on nearby rivers in Edinburgh (where Chatto is in his third year at university) and Exeter (where the other three are doing their finals). "We've all been trying our best to get up to standard," says team mate Oliver Dawe-Lane. "Arthur drove four hours just to find a rowing machine to put in his room."
They will never be more than 20 miles from the coast, but nevertheless have all been economical with the truth when it comes to telling their parents about the race. "With my mum, I think it's always best not to tell her the full details and then she can't get too worried," says Chatto. "Then, when you're back – touch wood – she won't worry as much."
Chatto's parents should be used to his galavanting by now. His Instagram account reveals Alpine ascents, Arctic diving and topless trekking in the Scottish highlands – that one was a particular hit with his social media following.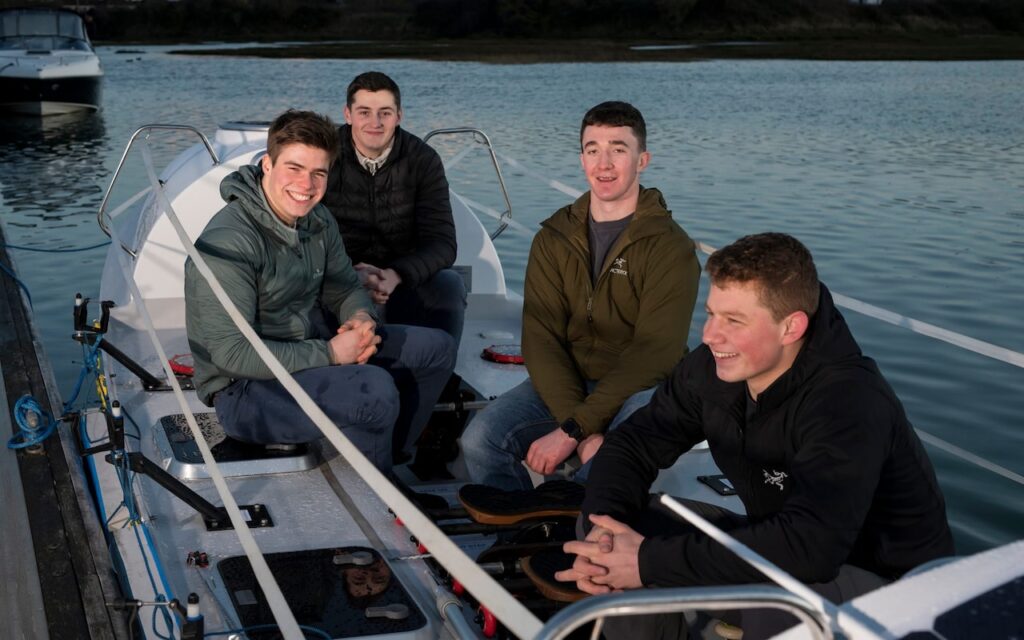 His girlfriend, Lizzie doesn't mind his billing as the new most-wanted bachelor ("Oh God, that's just not true, is it?" he sighs). Apparently, she is "very interested" in the expedition, "because she does Geography like me and Charles, so she's into the environmental side of it".
Exe Endurow are raising money for Just One Ocean, a charity dedicated to raising awareness and fighting against plastic pollution in oceans. This charity is committed to tackling a broad and varying range of pollution problems facing the world's oceans. They undertake projects, and develop solutions working alongside local communities, NGOs and businesses. Key to their approach is enabling learning to occur, through education. Just One Ocean is also passionate about encouraging public engagement, their Big Microplastic Survey programme is focused around citizen science and participation with governments and industries.
Find out more about the team and their fundraising on their website www.exeendurow.com - or take a look at their Justgiving page.
Full article on the Daily Telegraph website: https://www.telegraph.co.uk/men/the-filter/meet-arthur-chatto-new-favourite-royal-preparing-row-around/