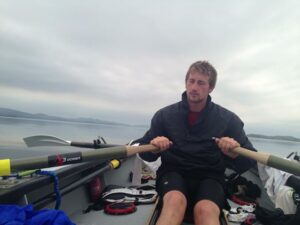 AFTER turning east at Cape Wrath, race leaders the Islanders strayed into a firing range used by the RAF for live bombing practice.
 Luckily, the sea state was extremely calm and their boat, the Black Oyster, was spotted by range safety wardens who sent out a boat to tow the Islanders out of the danger zone.
 Had Josh Taylor and his crew taken a tow they would have been disqualified under race rules.
 After politely declining the offer, the Islanders were rowing as hard as they could at 2knots against the tide to get out of the firing zone, under the watchful eye of Stornaway and Shetland coastguard stations.
 Meanwhile, 150 miles south, second place Savoir Faire were approx six miles from Oban, after managing to row all night, even against the tide.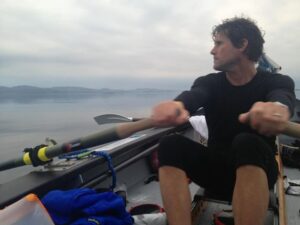 Josh Tarr on Savoir Faire reported: "We managed to push on through the night with no need to anchor, saving valuable time and adding even more valuable miles. Our golden rule is, if its more than 1 knot, try to stick with it. It was a good call…"
 Tracker watchers may have noticed a blue boat appear on the Yellowbrick map. The blue boat is now near Wicklow in southern Ireland.
 This 'ghost boat' is tracking the current world for a pair rowing around Britain. The record of nearly 52 days was set in 2010 by two Army doctors, who actually rowed a course that was shorter by 150 miles, because they started and finished at Lymington in Hampshire
 Race Director Chris Usborne said: "Josh and his rowing partner Jason McKinlay are well ahead of the world record and, from now, on Guinness will only recognise unassisted round-Britain rowing records that start and finish at Tower Bridge."