Short Blog from Jason McKinlay and Josh Tarr on Savoir Faire anchored at the mouth of the Sound of Mull: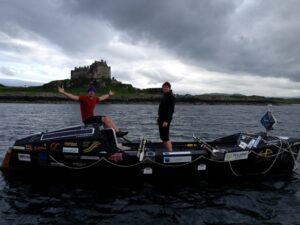 56.39.003N 06.06.911W Frustrating but calculated wait out of a wind that can't be fought… We're at the end of Mull for a little while…. Could be till 6-8 tonight!
The right thing to do in these conditions, sometimes doesn't look the right thing to have done, until review! We're happy with this decision..