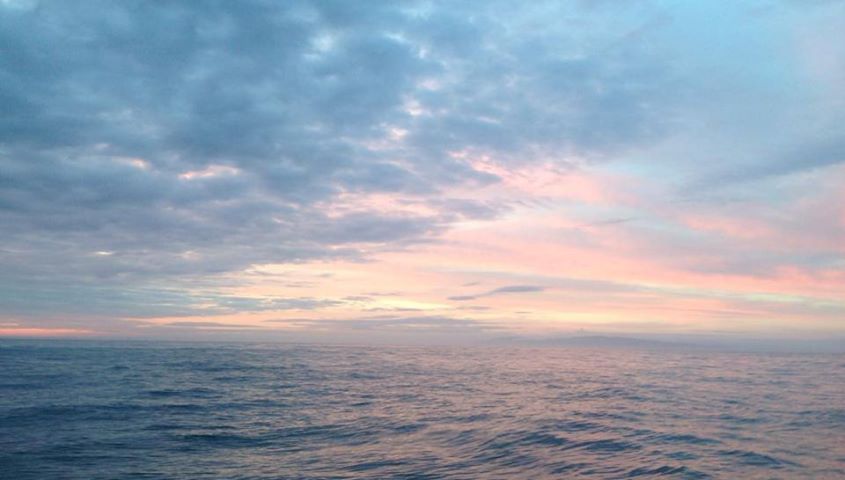 We're frustratingly close to turning north for the Isle of Skye but the wind is holding us in.. It's set to calm down any minute so we'll try again at 8pm..
We're keen to get moving in order to make a tidal window at the Isle of Skye 11am tomorrow. It's almost 40 miles away so it's a big ask but nothing ventured!
A little bit of maintenance today, scrabble, eating, sleeping. A beautiful place to be anchored but one of the most frustrating stops yet. We can see where we need to be, 6 miles away, then we can head north as the wind switches SSE.
It's been an incredible experience in Scotland so far 🙂 Amazing scenery and wildlife. Definitely a place to come back and kayak!
We were a little arrogant earlier.. If ever we see a boat turn and head towards us, inevitably they want to talk and either find out what we're up to or say they've been following us! Earlier a tourist boat came straight for us and we were like "here we go.." smiling away. We stood and waved as they got closer, it was a whale watching boat, they got closer and we continued to wave until it shot straight past us and was looking at something else, didn't acknowledge us. Brilliant.
It's all become a bit like normal life now, days are rolling into one but we're also conscious we're past half way and feels like we should be home soon! A little way off yet and we can't be hasty, weather could still potentially hold us out here for several weeks but it would be nice to bring back the record for everyone that has supported